Artists

Who Is the Most Shazamed Artist of 2015?
Shelly
December 14th, 2015
There is no doubt that 2015 has been the year of both Diplo and Skrillex. After a successful collaboration with Skrillex in Jack U, Diplo has had hits, such as "Lean On," "Be Right There" and "Where Are U Now." In addition to all of these amazing tracks, Diplo became a Platinum artist and was nominated for numerous Grammy Awards. Now, he also got the title of the most Shazamed artist of 2015.
Check out what Diplo had to say!
Diplo Shows His Disappointment About New Title
"I guess that means no one knows my music or who the f I am since u had to Shazam me 40 million times .. U could have just followed me on soundcloud it would save you some time.. also pic of me in 2008 when I was popping in shiny suits .. But no seriously thanks," said Diplo."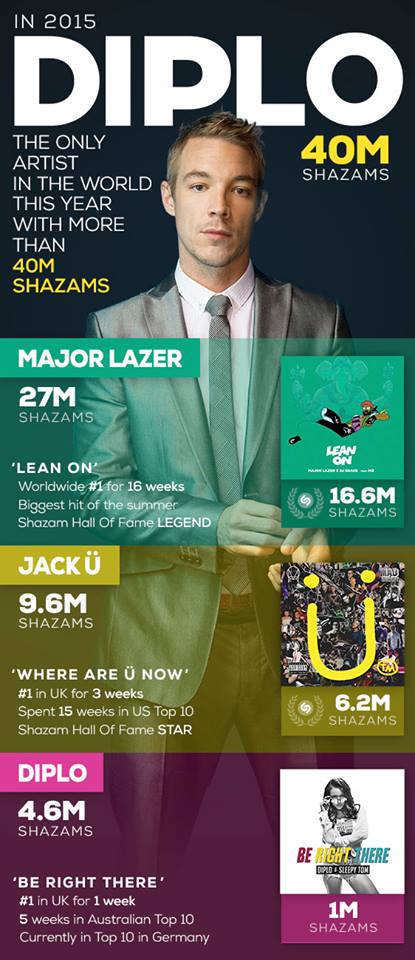 What do you think? Is it good to be Shazamed the most, or bad?