The Essentials

Rave Books are Great Gifts
Kostya V.
November 6th, 2015
Don't worry if you haven't bought Christmas gifts for you family and friends, we've got your back.
There are hundreds of reasons why books make great gifts for any time of the year.
There is a book for every fellow raver in your life.
They are also easy to wrap 🙂
If you know somebody who would wish to read more about the rave scene, we recommend some of the following books about the Raving, EDM, and Clubbing:
The A-Z of Club Culture Paperback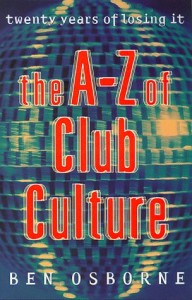 Expanding on Ben Osborne's column in "The Guardian", this is a guide to 20 years of club culture. Drawing on research, interviews with DJs and musicians, and stories from the clubbers, it discusses who's who and what's what in contemporary dance. It runs the gamut from afro-funk, handbag and hardbag, to zion train and zippies. It also includes coverage of seminal clubs, crucial music genres, clubbing anecdotes, and club drugs.
Adventures In Wonderland: A Decade of Club Culture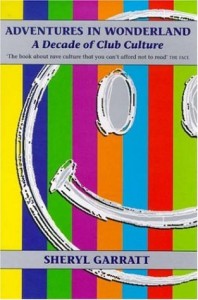 This work charts the rise of house music from its roots in the underground, black, gay scene in Chicago. It discusses how the "rave" scene has changed the face of youth culture, and addresses the issues of drugs and commercialization. There are interviews with key players and stars.
Adventures on the Wheels of Steel
DJs like Fatboy Slim, Sasha and Paul Oakenfold are the new pop stars: high priests in the rapidly expanding world of dance music. Drawing on many nights out, this is DJ Dave Haslam's fascinating collection of portraits of the major players. Dave Haslam travels Britain to meet clubbers and promoters: hangs out with Sasha in Glasgow, Fatboy Slim in Nottingham, Paul van Dyk in Cardiff, Norman Jay at the Southport Soul Weekender, and Lottie in Newcastle. He meets influential DJs like Pete Tong, pioneers including Jimmy Savile, younger DJs, and unknowns. He interviews mod DJs from the 1960s, Northern Soul DJs from the 1970s and rare groove DJs from the 1980s. He follows aspiring turntablists in the DMC mixing championship, from the heats in Birmingham to the world final. Among the exclusive stories and tall tales, we hear about the millionaire DJ who went to a friend's wedding dressed as a bee, the Radio One DJ who emptied a dancefloor in Ibiza, and the DJ who set a girl's hair on fire. This is a unique, entertaining and revealing book, where the tables are turned and the world of dance music is seen through the eyes of DJs, their fans and their managers. It's a book that will be enjoyed by dedicated clubbers and anyone curious to know more about a vital but under-documented part of modern music: the history of dance music and the rise of the superstar DJs.
All Crews: Journey's Through Jungle / Drum and Bass Culture
An in-depth history of Jungle/Drum & Bass, the most exciting dance music to come out of the UK in recent times. This underground sound now receives international attention and is fronted by stars such as Goldie and Roni Size. All Crews is a journey through this music and features interviews with the scene's top artists. However, it also delves deeper and looks at the pirate radio stations, labels, crews, promoters and ravers that form the backbone of this fascinating, exhilarating and truly original culture.
Altered State: The Story of Ecstasy Culture and Acid House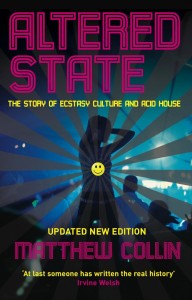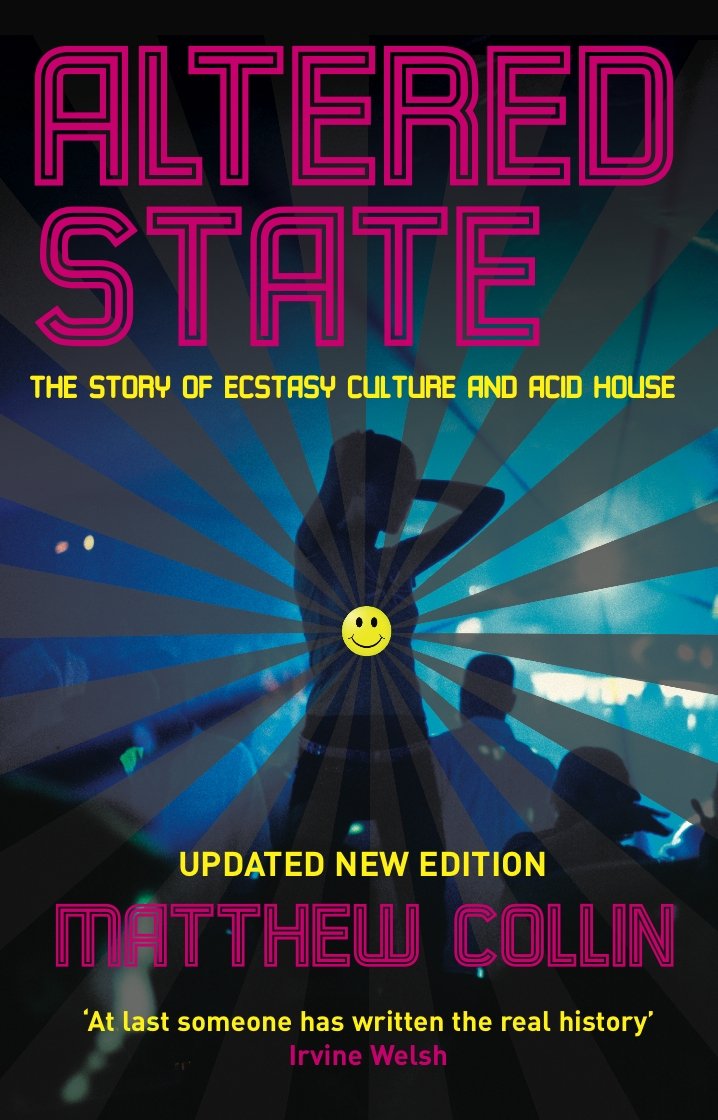 "I can't recommend this marvellous piece of work enough." —Irvine Welsh
Altered State—now updated—is the definitive text on ecstasy culture, using a cast of characters to track the origins of the scene through psychedelic subcults, underground gay discos, and the Balearic paradise of Ibiza. It examines the ideologies and myths, documenting the criminal underside to the blissed-out image, and shedding light on the social history of the most spectacular youth movement of the twentieth century.
Beyond Subculture: Pop, Youth and Identity in a Postcolonial World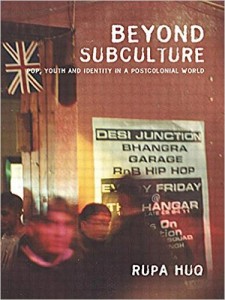 Presenting a new approach to the study of youth culture and popular music, Beyond Subculture re-examines the link between music and subcultures and asks the question; in an ageing world, can pop music still be an automatic metaphor for youth culture?
Using case studies and first-hand interviews with consumer and producers including Noel Gallagher and Talvin Singh, Rupa Huq investigates a series of musically-centred global youth cultures including hip-hop, electronic dance music and bhangra.
With 'Generation X' becoming an increasingly redundant term, this book will help students redefine their ideas of youth culture and will be an invaluable addition to their studies.
Class of 88 – The True Acid House Experience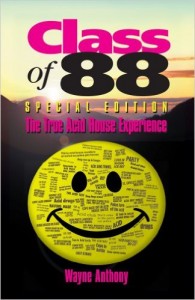 The Special Edition has been completely revised and now includes brand new stories from Wayne Anthony's epic journey into the world of Acid House and the organisers that staged some of the biggest illegal warehouse parties in the history Great Britain. The party promoter was the first amongst his contemporaries to tell his true story to the world. Genesis is one of the founding companies that created and neutered a platform for large-scale all night dance parties. This brought Wayne and partners to the attention of gun totting mercenaries, well known gangsters, bank robbers, and members of parliament, riot squads though worse of all The Media. This true story tells the epic tale of England's biggest sub-cultural movement that began on the Island's of Ibiza and Tenerife in 1987. The influence of promoters such as Wayne Anthony can be felt in almost every dance music venue in the world today. Ten years on this Special Edition 2011goes even further into the history of the worlds biggest Acid House promoters.
Crossfade: A Big Chill Anthology
"This ambient event has become a cherished window of tranquility in the diaries of overworked thirtysomethings."-The Sunday Times
From humble beginnings as a Sunday all-day multimedia event, The Big Chill kick-started the whole 'chill out' genre, whilst steadfastly remaining far reaching in its musical remit. Now respected as a trendsetter and tastemaker, its annual festival has quickly grown to a capacity of 20,000. Crossfade addresses the notion of musical genres and the way in which they have influenced key musicians, DJs and Big Chillers' lives.
Club Cultures: Music, Media, and Subcultural Capital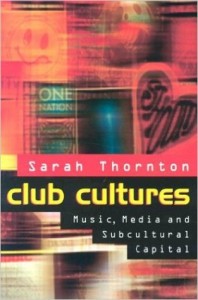 Focusing on youth cultures that revolve around dance clubs and raves in Great Britain and the U.S., Sarah Thornton highlights the values of authenticity and hipness and explores the complex hierarchies that emerge within the domain of popular culture. She portrays club cultures as "taste cultures" brought together by micro-media like flyers and listings, transformed into self-conscious "subcultures" by such niche media as the music and style press, and sometimes recast as "movements" with the aid of such mass media as tabloid newspaper front pages. She also traces changes in the recording medium from a marginal entertainment in the 50s to the clubs and raves of the 90s.
Drawing on the work of Pierre Bourdieu, Thornton coins the term "subcultural capital" to make sense of distinctions made by "cool" youth, noting particularly their disparagement of the "mainstream" against which they measure their alternative cultural worth. Well supported with case studies, readable, and innovative, Club Cultures will become a key text in cultural and media studies and in the sociology of culture.
Discographies: Dance, Music, Culture and the Politics of Sound
Experiencing disco, hip hop, house, techno, drum 'n' bass and garage, Discographies plots a course through the transatlantic dance scene of the last last twenty-five years. It discusses the problems posed by contemporary dance culture of both academic and cultural study and finds these origins in the history of opposition to music as a source of sensory pleasure.
Discussing such issues as technology, club space. drugs, the musical body, gender, sexuality and pleasure, Discographies explores the ecstatic experiences at the heart of contemporary dance culture. It suggests why politicians and agencies as diverse as the independent music press and public broadcasting should be so hostile to this cultural phenomenon.
The DJ Chronicles – A Life Remixed
"As I stood at the faucet, I was caught by my own reflection in the mirror. At least I thought it was mine. I didn't recognize my own face. My cheeks were gaunt and pale; my eyes were bloodshot and there were dark circles under each one. Looking down, I realized that my belt went in two extra notches and my previously form-fitting shirt was draping over my wilting frame. "'Way to go, Aaron,' I thought to myself. 'This time it's Eddie. Next time it'll be you.'" Based on the true story of "America's Tallest DJ," AARON TRAYLOR, this book takes the reader inside the world of a legendary disc jockey. At 18, he reached the top of the charts as one of the most listened to DJs in a large American city. From corporate radio to dingy nightclubs and sweaty underground raves, a decade in the limelight brought little of the joy and glamour he expected, and much that he would later regret…failed relationships, the death of a friend, and empty dreams… This is the story of a seeker of enlightenment through music alone… Then one desperate day, a vision and a voice led him to his true calling.
DJ, Dance, and Rave Culture (Examining Pop Culture)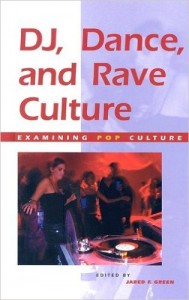 DJ, Dance and Rave Culture examines the underground dance gatherings, or raves, that initially emerged as a fringe form of youth culture in the 1980s and 1990s. Particular attention is paid to the history of electronic music, the controversy over club drugs, the role of the DJ in popular culture, and the experience of the dancers that continue to keep the beat alive.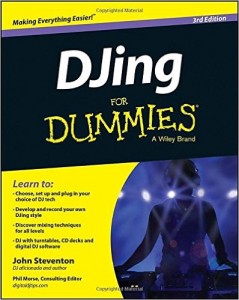 DJ like a pro without skipping a beat
The bestselling guide to spinning and scratching is back! If you've ever spent hours in your bedroom with two turntables and an earful of tracks that sound off-beat or out of key, DJing For Dummies is the go-to guide for taking your skills to the next level. Inside, John Steventon, a successful club DJ, walks you through the basics of mixing, the techniques and tricks you need to create your own DJ style and how to make DJing work for you.
Covering both digital and old-school vinyl-based instruction, this guide covers all the latest DJ technology, equipment and software so you can get mixing and stay one step ahead of the crowd. Brimming with expert advice and easy-to-follow explanations, the information in DJing For Dummies gives you everything you need to build a foolproof set and play to a live crowd. * Nail down the basics and build on existing skills * Sort through the latest equipment and technology * Have a go at crossfading, beatmatching and scratching * Mix tracks seamlessly to sound like a pro
If you're new to the game or looking to step up your skills and graduate to club work, DJing For Dummies has you covered.
Energy Flash: A Journey Through Rave Music and Dance Culture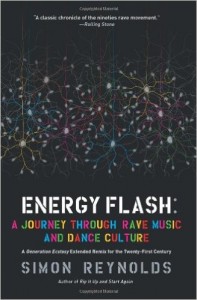 Ecstasy did for house music what LSD did for psychedelic rock. Now, in Energy Flash, journalist Simon Reynolds offers a revved-up and passionate inside chronicle of how MDMA ("ecstasy") and MIDI (the basis for electronica) together spawned the unique rave culture of the 1990s.
England, Germany, and Holland began tinkering with imported Detroit techno and Chicago house music in the late 1980s, and when ecstasy was added to the mix in British clubs, a new music subculture was born. A longtime writer on the music beat, Reynolds started watching—and partaking in—the rave scene early on, observing firsthand ecstasy's sense-heightening and serotonin-surging effects on the music and the scene. In telling the story, Reynolds goes way beyond straight music history, mixing social history, interviews with participants and scene-makers, and his own analysis of the sounds with the names of key places, tracks, groups, scenes, and artists. He delves deep into the panoply of rave-worthy drugs and proper rave attitude and etiquette, exposing a nuanced musical phenomenon.
Read on, and learn why is nitrous oxide is called "hippy crack."
Fight, Flight, or Chill: Subcultures, Youth, and Rave into the Twenty-First Century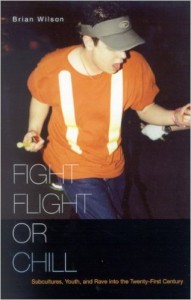 Rave is one of the first distinct and significant youth subcultures to emerge since the early days of punk rockers and skinheads. A middle-class culture renowned for drug use, computer-generated "techno" music, and all-night dance parties, rave has been described as everything from a drug cult to a neo-hippie community. Brian Wilson uses his ethnographic research on rave during the mid and late 1990s to discuss the ways in which young people participate in social and cultural life at the turn of the millennium. Fight, Flight, or Chill explores the extent to which raver youths' experiences are constrained or determined by individualistic, high-tech, mass-mediated Western culture in which alienated and unfulfilled youth are apparently more at-risk for escapist and thrill-seeking behaviours. Wilson considers how raver youth creatively and proactively subvert these constraints in novel and empowering ways – from political activism to symbolic and stylistic expressions of resistance to community-building efforts. He also discusses the globalization and political economy of rave and youth culture and examines the ideologies that underlie simple solutions to the complex concerns over young people today.
Generation Ecstasy: Into the World of Techno and Rave Culture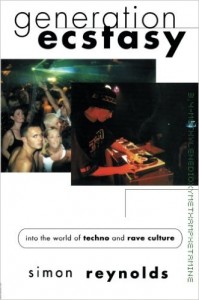 In Generation Ecstasy, Simon Reynolds takes the reader on a guided tour of this end-of-the-millenium phenomenon, telling the story of rave culture and techno music as an insider who has dosed up and blissed out. A celebration of rave's quest for the perfect beat definitive chronicle of rave culture and electronic dance music.
The Hacienda: How Not to Run a Club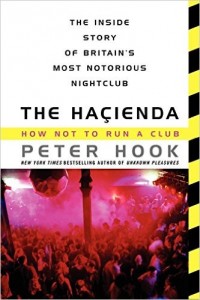 The acclaimed and wildly outlandish inside account of England's most notorious music club, The Hacienda, from Peter Hook, the New York Times bestselling author of Unknown Pleasures and co-founder of Joy Division and New Order—a story of music, gangsters, drugs, and violence, available for the first time in the United States.
During the 1980s, The Hacienda would become one of the most famous venues in the history of clubbing—a celebrated cultural watershed alongside Studio 54, CBGBS, and The Whiskey—until its tragic demise.
Founded by New Order and Factory Records, The Hacienda hosted gigs by such legendary acts as the Stone Roses, the Smiths, Bauhaus, Grandmaster Flash, Run DMC, Kurtis Blow, and Happy Mondays; gave birth to the "Madchester" scene; became the cathedral for acid house; and laid the tracks for rave culture and today's electronic dance music. But over the course of its fifteen-year run, "Madchester" descended into "Gunchester" as gangs, drugs, greed, and a hostile police force decimated the dream.
Told in Hook's uproarious and uncompromising voice, The Hacienda is a funny, horrifying, and outlandish story of success, idealism, naïveté, and greed—of an incredible time and place that would change the face and sound of modern music.
King of Clubs: Sex, Drugs and Thugs the One Nation Story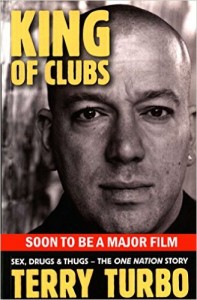 Terry Turbo gave ten million clubbers a good time, every time. From humble beginnings working in a McDonalds fast food restaurant to handing out flyers and selling rave tickets within the UK rave scene, he built up the country's biggest dance music empire, starting and running One Nation, Dreamscape, Rave Nation and Garage Nation. For a decade, he played host to more than 25,000 clubbers every week, all over the World.
"King of Clubs…Sex, Drugs and Thugs" is a no-holds barred tale of the sex, drugs and the violence that became part of his everyday life. Terry has mixed with dozens of celebrities and gangsters – the book is littered with names as diverse as Tom Jones, Alesha Dixon, Kano, Robert Lindsay, Howard Marks, Julian Clary, Tamara Beckwith, Puff Daddy, The So Solid Crew, Dizzy Rascal, Shane Ritchie, Estelle, Miss Dynamite and various legendary faces from the Underworld and the Italian Mafia. He has been involved in life threatening situations, fought off gunmen and lived a life of champagne hedonism that few can dream of.
After selling his club interests in 2003 he is now concentrating on a new career in Hollywood under his real name Terry Stone as an Actor and Producer. Terry's inside story will be a must-read for millions of clubbers who he so royally entertained, and for anyone who is still clubbing today and wants to know how the club scene started and what really goes on behind the dancing, flashing lights and loud music.
Last Night a DJ Saved My Life: The History of the Disc Jockey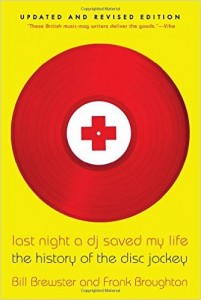 Last Night a DJ Saved My Life was the first comprehensive history of the disc jockey, a figure who has become a powerful force shaping the music industry—and since its original publication, the book has become a cult classic. Now, with five new chapters and over a hundred pages of additional material, this updated and revised edition of Last Night a DJ Saved My Life reasserts itself as the definitive account of DJ culture, from the first record played over airwaves to house, hip hop, techno, and beyond.
From the early development of recorded and transmitted sound, DJs have been shaping the way we listen to music and the record industry. Bill Brewster and Frank Broughton have tracked down the inside story on some of music's most memorable moments. Focusing on the club DJ, the book gets first-hand accounts of the births of disco, hip hop, house, and techno. Visiting legendary clubs like the Peppermint Lounge, Cheetah, the Loft, Sound Factory, and Ministry of Sound, and with interviews with legendary DJs, Last Night a DJ Saved My Life is a lively and entertaining account of musical history and some of the most legendary parties of the century.
The Local Scenes and Global Culture of Psytrance (Routledge Studies in Ethnomusicology)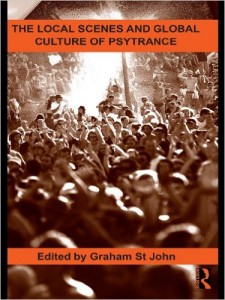 This lively textual symposium offers a collection of formative research on the culture of global psytrance (psychedelic trance). As the first book to address the diverse transnationalism of this contemporary electronic dance music phenomenon, the collection hosts interdisciplinary research addressing psytrance as a product of intersecting local and global trajectories. Contributing to theories of globalization, postmodernism, counterculture, youth subcultures, neotribes, the carnivalesque, music scenes and technologies, dance ritual and spirituality, chapters introduce psytrance in Goa, the UK, Israel, Japan, the US, Italy, Czech Republic, Portugal and Australia. As a global occurrence indebted to 1960s psychedelia, sharing music production technologies and DJ techniques with electronic dance music scenes, and harnessing the communication capabilities of the Internet, psytrance and its cultural implications are thoroughly discussed in this first scholarly volume of its kind.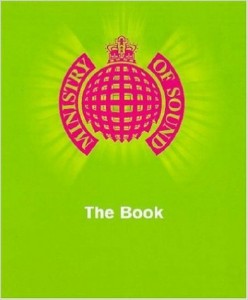 If you've ever wanted to know more about the who, the where and the why of clubland, you'll have realised by now how difficult it is to find this information out. Club culture today is a force to be reckoned with, its history is amazing and fascinating and its future is being shaped by some of the most creative people on the planet. Now here in easily digestable form is the solution to all your knowledge problems! The manual brought to you by the legendary ministry of sound, with the answers to all those questions you've been longing to ask, what was shoom like, when and why did ibiza really get going, who was the first ever dj, why should I care what a urei mixer is? Including everything you ever wanted to know about clubbing but were too off your face to ask. The manual contains all the ingredients of a great night out, without the come down!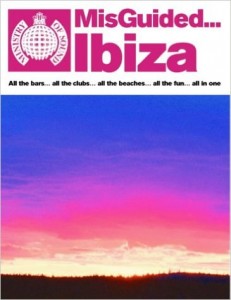 This handbook is an insider's guide to the best places to go in Ibiza, and provides definitive notes and advice on clubs, parties, music venues and places of interest. Complete listings for the island are accompanied by practical advice on accommodation, travel and holiday basics.
Once in a Lifetime: The Crazy Days of Acid House and Afterwards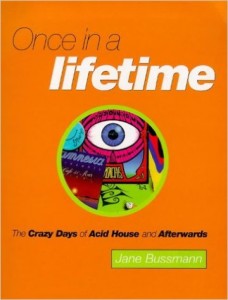 A nostalgic look at Acid House and the dance and social culture that spawned it. The book sees the key to Acid House as fun, and presents a year-by-year celebration of the decade in anecdotal style.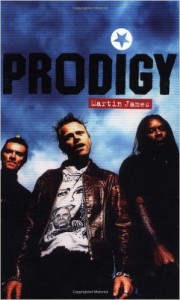 This book is a collaboration between the band and their personal friend, Martin James.
Rave America: New School Dancescapes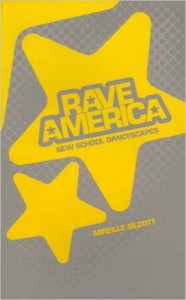 For the last three years, the sale of Technics 1200 turntables (used by DJs in clubs) have outstripped those of electric guitars. Raves have gone from parties involving a few hundred people to commercially sponsored festivals drawing tens of thousands of fans. Rave America is the first book devoted to this massive phenomenon. Through hundreds of interviews with DJs, recording artists, producers, promoters, drug lords, club celebrities, and nightworld casualties, this book takes readers into the deepest recesses of the electronic dance culture, uncovering secrets and stories never before seen in print. Rave America begins with a whirlwind tour of North American club culture in the 70s and 80s, then plunges into the diverse sounds, sights, and histories of some of the most vital rave territories: the deafening walls of sound of DJ Frankie Bones's earliest New York Storm raves; the acid-fuelled dreams of San Francisco's hippiefied Full Moon beach parties; Florida's DJ Icey and his factions of teenage breakdancers on Ecstasy; the dark Satanic techno rituals of the Midwest's Drop Bass Network; the twelve-hour post-aids "muscle raves" of the cross-country gay circuit parties. Rave America examines both the dreams and nightmares of a pre-millennium continent after dark. Written by noted music critic and dedicated club culturist Mireille Silcott, Rave America: Inside Club Culture will appeal to everyone from the most jaded scenester, to those who just want to uncover a bit of nighttime drama. A definite must for anyone who's ever wondered what's been lurking beneath the gleam of this decade's dance floors.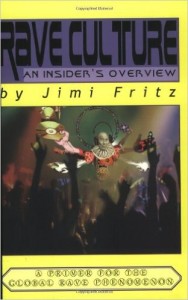 Based on hundreds of interviews with promoters, DJs and ravers from over thirty countries, Rave Culture; an insider's overview is a positive endorsement of rave and a comprehensive guidebook to the rave phenomenon for ravers and non-ravers alike.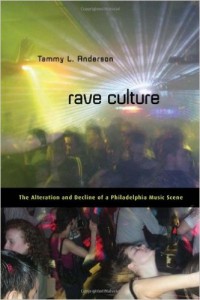 It used to be that raves were grass-roots organized, anti-establishment, unlicensed all-night drug-fueled dance parties held in abandoned warehouses or an open field. These days, you pay $40 for a branded party at popular riverfront nightclubs where age and status, rather than DJ expertise and dancing, shape your experience.
In Rave Culture sociologist Tammy Anderson explores the dance music, drug use and social deviance that are part of the pulsing dynamics of this collective. Her ethnographic study compares the Philadelphia rave scene with other rave scenes in London and Ibiza. She chronicles how generational change, commercialization, law enforcement, hedonism, and genre fragmentation fundamentally altered electronic dance music parties. Her analysis calls attention to issues of personal and collective identity in helping to explain such social change and what the decline of the rave scene means for the future of youth culture and electronic dance music.
Raving Lunacy: Clubbed to Death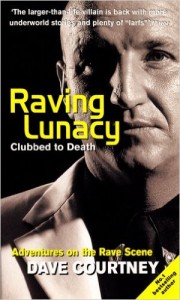 Dave Courtney, whose autobiography, Stop the Ride, I Want to Get Off, was a huge bestseller, reveals all from another hidden aspect of London's underworld. Notorious in London's criminal underworld, Dave is also a big name in the club and dance scene. Raving Lunacy is the story of this double life, and how one world spilled over into the other. From parties in prisons, sewers, railway arches and aircraft hangers, to legitimacy (Dave and his partner Terry Turbo won 1999's 'Best Large Promotions of the Year'); Raving Lunacy covers the ground that Stop the Ride left out, as Dave details what went on after the doors were shut tight. The clientele that came to the parties was, in Dave's words, 'the most colourful characters London has to offer'. Dave was, as ever, in the thick of it and saw and experienced the explosion, the fallout, the casualties and the successes. Told with characteristic humour and brazen honesty, Raving Lunacy reveals the darker side of the era known as the summer of love.
Spanish Highs : Sex, Drugs & Excess in Ibiza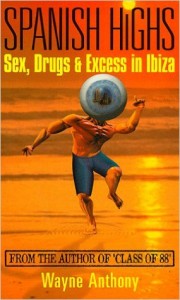 A committed hedonist's account of a decade of decadence, not only of casual sex, prodigious drug abuse and non-stop partying; but also of battles with the Spanish police as the Ibizan dream of Wayne in Spain falls to pieces.
State of Bass: Jungle : The Story So Far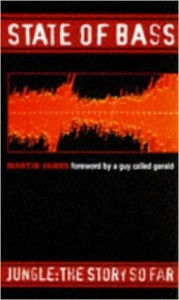 An exploration of jungle music – where it came from, who its innovators were, the tunes – in the jungle community's own words.

"It was about larging it. It was about pulling out a wad of 20s when you were buying your champagne at the bar. It was about buying your cocaine in an eight ball. It was about wearing designer clothes. At that top tier of that club scene, it was about giving it loads." With a foreword by music journalist, Miranda Sawyer, Superstar DJs Here We Go! is the full, unexpurgated story of the biggest pop culture phenomenon of the 1990s: the rise and fall of the superstar DJ. During the 1990s big names such as Sasha, Jeremy Healy, Fatboy Slim, Dave Seaman, Nicky Holloway, Judge Jules, and Pete Tong exploded out of acid house, becoming international jetsetters, flying all over the world just to play a few hours and commanding up to GBP140,000 a night. The plush, heavily branded 'superclubs' where they performed – clubs like Cream, Ministry, Renaissance and Gatecrasher – were filled with thousands of adoring clubbers, roaring their approval of their DJ gods. For the DJs and promoters, it was a licence to print money and live like a rock star. For clubbers, it was a hedonistic utopia where anyone and everyone could come together to look fabulous, take drugs, and dance the night away. But underneath the shiny surface lurked a darker side, a world of cynical moneymaking, rampant egos and cocaine-fuelled self-indulgence that eventually spiralled out of control leaving behind burnt-out DJs, jobless promoters and a host of bittersweet memories. They went from having the clubbing world at their feet to the world's biggest comedown. Dom Phillips – former editor of clubbers' bible Mixmag – reveals an enthralling and at times jaw-dropping account of flawed people, broken dreams and what really happens when it all goes Pete Tong.
Technomad: Global Raving Countercultures (Studies in Popular Music)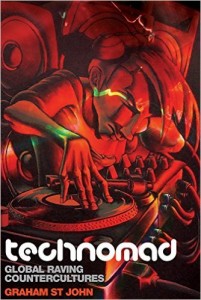 A cultural history of global electronic dance music countercultures, Technomad charts a course through an emerging network of techno-tribes, exploring their pleasure principles and cultural politics. Documenting sound systems, secret sonic societies, intentional parties, revitalisation movements and counter-colonial interventions, Technomad illustrates how the dance party has been harnessed for transgressive and progressive ends. Using extensive ethnographic, netographic and documentary research, the book covers local sites and global scenes: e.g. Spiral Tribe, teknivals, psytrance, Burning Man, Reclaim the Streets, Earthdream. This cultural history will interest students of cultural, performance, music, media, and new social movement studies, along with enthusiasts of dance culture and popular politics.
e, the incredibly strange history of ecstasy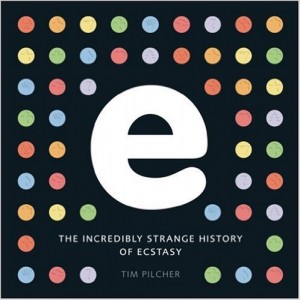 Disco biscuits, happy pills, doves, wobbly eggs, burgers, X, Adam, e, ecstasy–however you refer to it, MDMA (3,4-Methylenedioxymethamphetamine) has been a life-changing force, for both good and bad, in millions of people's lives. Not since LSD and cannabis in the '60s has a drug acted as such a profound social and cultural catalyst. Ecstasy changed clubbing, music, fashion, design–and overall society–forever.
e, the incredibly strange history of ecstasy examines every aspect of MDMA, from its creation in a German lab just before World War I and its use as a psychotherapy tool in the '70s, to its ultimate explosion on the US and UK dance scene.
This visually stunning book features more than 200 photographs and illustrations–including an extensive catalog of the most popular, unusual, and fascinating ecstasy pills–along with listings of what they contained and details about their history and cultural significance.
Similar to The Cannabis Companion (which has sold more than 40,000 copies to date), e, the incredibly strange history of ecstasy covers every aspect of the subject–from the physical, emotional, and psychological effects of ecstasy and the rise of key rave locations such as Goa and Ibiza, to the futile attempts made by international governments to halt rave culture and stop MDMA use. It is the most comprehensive and contemporary book ever to explore the history and continuing cultural influences of the drug that changed the world.
This Is Not a Rave: In the Shadow of a Subculture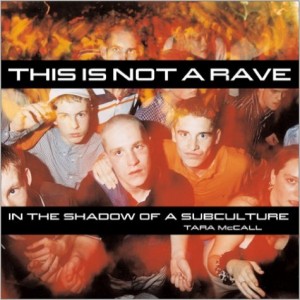 From the Lindy Hop to the Lambada, popular dance has worried the protectors of our public morality. New York City's notorious cabaret laws are enforced today – it's common to see "No Dancing Allowed" at your local saloon – and small bars without licenses have been harassed and shuttered for failing to keep their patrons wiggling in their seats. Rave culture is a worldwide phenomenon of unprecedented mass-appeal and, perhaps for that reason, an especial threat to the world's corporatized wallflowers. Whether because of its catalyst drug, MDMA/Ecstasy, its fashion of defiant adolescence, or its unofficial credo of Peace, Love, Unity, and Respect, rave has elicited an especially punitive response. Tara McCall traces rave's underground history in Detroit, Ibiza, and London, to the bacchanals that now attract tens of thousands of revelers. In a highly personal tour supplemented by 50 photographs and the voices of hundreds of young dancers who tell their own stories, McCall illuminates the wild fashion, drugs, hypnotic music, and most importantly, the hedonistic dance of a subculture now being driven back underground. This Is Not A Rave will challenge and entertain. It may get you up out of your seat.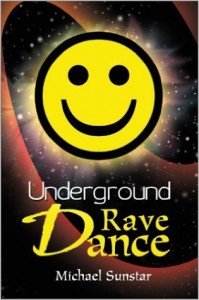 Raves and the Underground
What are underground raves?
Why do so many young people attend them?
Who promotes raves and why?
What kind of music is played at raves?
What kinds of drugs are sold at these parties?
Underground Rave Dance is a novel based on a true story that explores the underground rave dance culture through the eyes of Steel. Underground Rave Dance briefly describes how Steel spent three years addicted to the rave dance tribes in Southern California from the summer of 1997 through the summer of 2000. Get all the facts and details about the Underground Rave Dance culture in this informative novel.
Up All Night: A Closer Look At Club Drugs and Rave Culture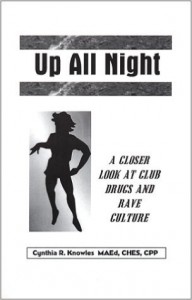 Trends in drug abuse are changing quickly in the 21st century. This book takes a stark, honest look at rave culture, legislation, and related research on emerging club drugs. In an objective and non-moralizing format, Up All Night is a crash course in the world of raves and the drugs associated with them. It serves well as a comprehensive reference and current overview for anyone interested in the physical, mental and spiritual health of this generation of youth. Includes a thorough and detailed listing of each drug (Ecstasy, inhalants, Ketamine, methamphetamine, PMA, Rohypnol, 2C-B's, Dextromethorphan, Klonopin, Ritalin, Oxycontin & Vicodin), a thorough discussion of prevention, harm reduction, tips for teachers, a glossary, index and an impressive resource list.